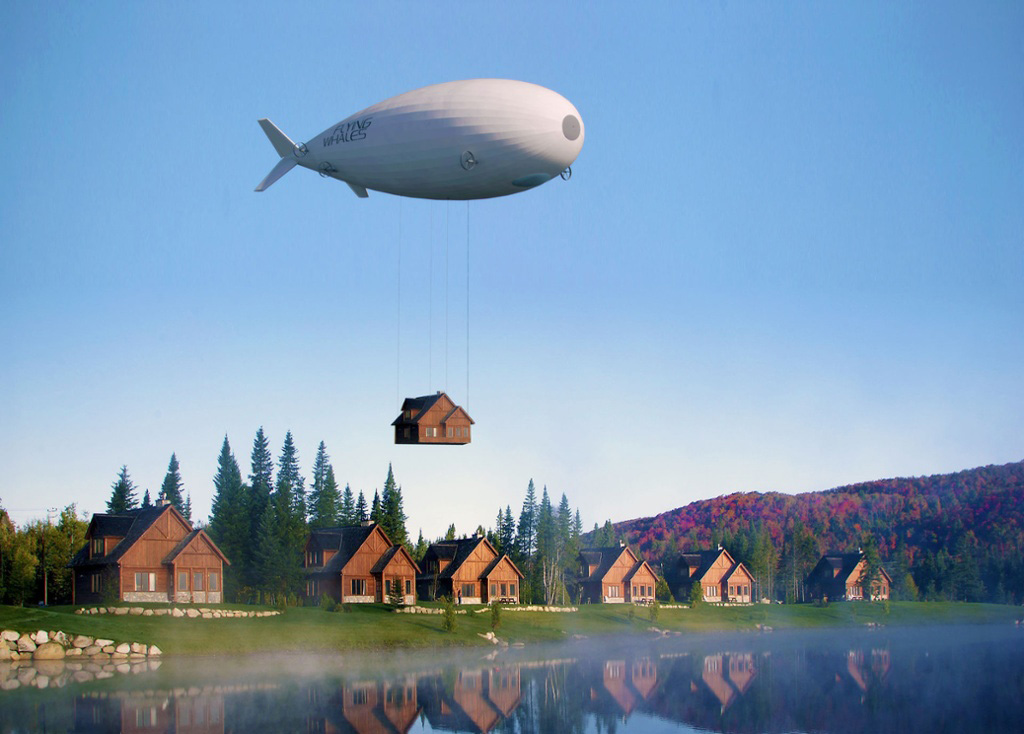 Ever since the 1937 Hindenburg disaster, we have been relatively hesitant to really explore airship or blimp technologies. However, that event is probably going to be the biggest hurdle to jump over for aerospace companies like Flying Whales. What's really interesting about Flying Whales is there latest project is a blimp that will be able to carry an industry-leading 60 tons. Internally, have a rigid structure with individual pockets of helium, which apparently that technically makes it airship. Also, it's going to be powered by a small diesel or electric engine but it won't require that much power. They have already been able to receive $246 million in capital to start on a concept that's going to be a 500-foot model that will debut in 2021 and will also be backed by China.
The amazing thing about these handful of companies delving into the blimp technologies are the markets that could potentially open. Flying Whale says that originally its designed to lift logs over forests but the designs can be tweaked to maybe be a new way of luxury air travel, or maybe a legitimate flying circus. Imagine in the super distant future, so far that it would make none of this worth anything, that we could have potential cities, potentially up in the sky. I know I sound like a 6-year-old, and mentally I feel like that's where I'm at; although, I am a realist and I know it's a stupid idea. For example, there would be nothing we could do to lower the suicide rates, and that's pretty bad.
However, my terrible ideas aside, there is still a lot of money to be made in this field especially now that we have the technology to make these more efficient and cleaner. The founder and CEO of Flying Whales, Sebastien Bougon said in an interview with Bloomberg that they estimated sales at 5 billion euros over 10 years from a fleet of 150 machines that are being built in China and France.
What I'm trying to say is that I'm glad that there is a sort of an "airship race" between companies because I'm so curious about the different applications that we can apply this technology to in a way we haven't really seen before. Hopefully I'll be alive long enough to see at least some sort levitating city. I won't, but I can hope, right?
Word Count: 397
Sources:
https://www.bloomberg.com/news/articles/2018-03-27/-flying-whale-blimp-that-never-lands-joins-global-airship-race